Dr.
Maud
MBondjo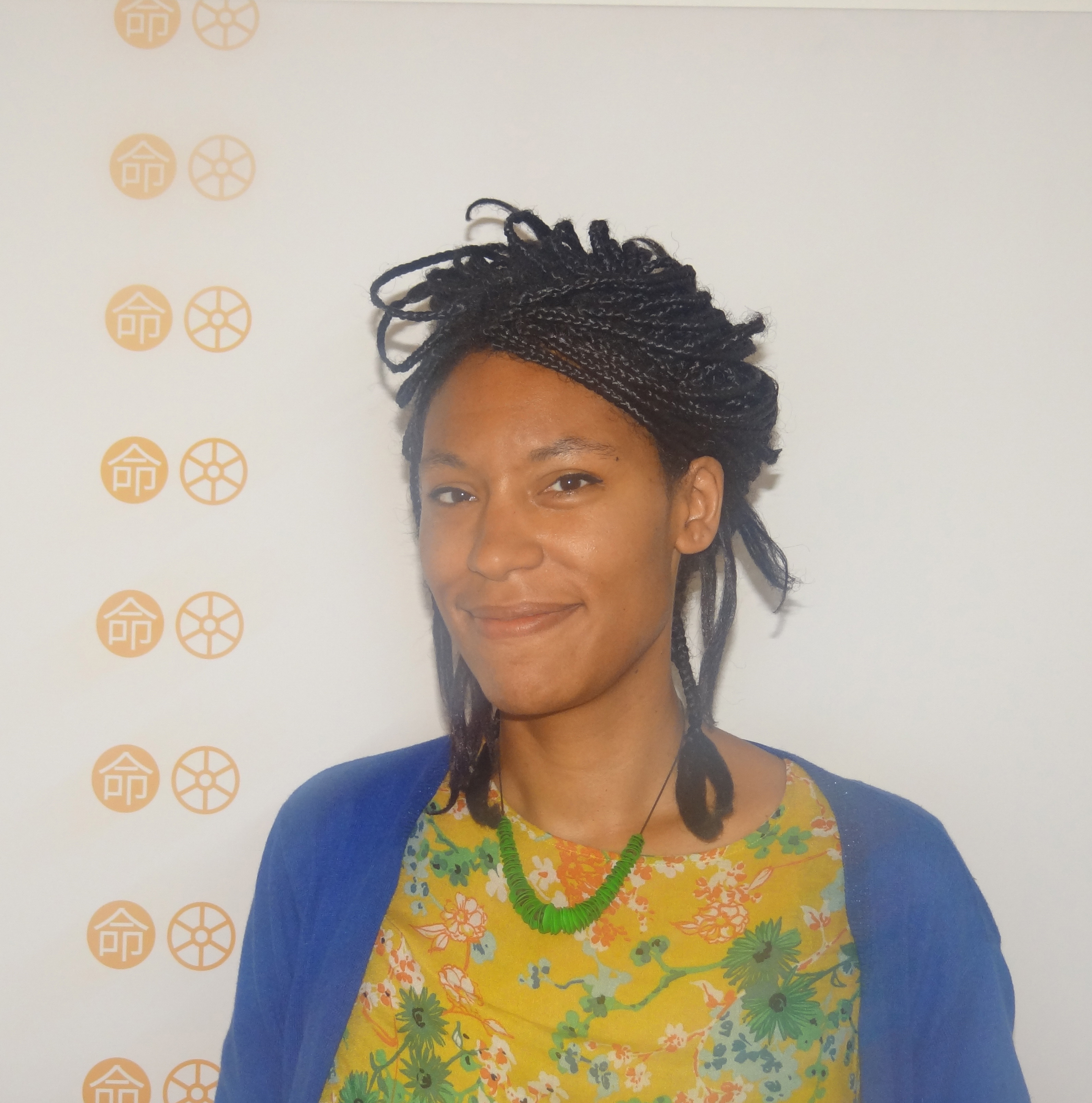 Internationales Kolleg für Geisteswissenschaftliche Forschung "Schicksal, Freiheit und Prognose. Bewältigungsstrategien in Ostasien und Europa"
Hartmannstr. 14
91052 Erlangen
IKGF Visiting Fellow January 2017 – April 2017
IKGF Research Project:
What goes beyond natural order? The articulation of fate (ming) and principle (li) in Zhu Xi's (1130-1200) philosophical and mantic discourse
Curriculum Vitae
Maud M'Bondjo holds a Ph.D. in Chinese studies and a master's degree in Western philosophy. After having taught Chinese language and civilization at INALCO and Université Paris-Diderot for six years, she is currently a post-doctoral fellow at the East Asian Civilizations Research Centre in Paris (CRCAO-UMR 8155), a lecturer at Sciences Po., and in charge of the Chinese collections at the Bibliothèque Universitaire des Langues et Civilisations (BULAC), Paris. Her research focuses on four topics, which include comparative elements:
- The revival of Confucian moral and political thought in Pre-modern China (10th-13th centuries), determining its origin and processes as well as its later European receptions and interpretations.
- The transmission of knowledge and the issue of normativity regarding scholars' practices and sociabilities.
- Contemporary Confucian's reinterpretations of their philosophical tradition relying on their assimilations of Western philosophies.
- The articulations between ethics and aesthetics through artistic theories and practices of Chinese scholar-thinkers.

Selected Publications
Articles
| | |
| --- | --- |
| | Zhou Dunyi 周敦頤 (1017-1073), une tradition retrouvée? Héritage et conception de la notion de chengèª (rendre son humanité réelle) dans le renouveau confucéen des Song (960-1279), in: Grandes heures de la pensée chinoise: De la dynastie des Song à 1949, ed. by Jean-Claude Pastor-Ferrer, Paris: Les Indes savantes (forthcoming). |
| | Le saint et la multitude: De l'é;ducation (jiao) chez Zhou Dunyi (1017-1073), in: Éducation traditionnelle en Chine et dans l'Asie orientale: Institutions, textes et interprétations, ed. by Frédéric Wang and Yang Dan, Leuven: Peeters Publishers (forthcoming). |
| | Zhou Dunyi's (1017-1073) lineage: A conspectus of Mou Zongsan's (1909-1995) views on daotong [周敦頤 (1017-1073) 的组系: 牟宗三 (1909-1995)关于道统的观点] (forthcoming) |
| 2013 | Neo-confucianism's premises facing Aesthetic questions: Art (yi), Ethics (de) and the Way (dao) in Zhou Dunyi's thought [理学前提面对美学问题: 论周敦颐思想中的艺、德与道], in: Theoretical Studies in Literature and Art 2, pp. 67-76. |
| 2013 | A brief survey of the question of cheng 誠: From inter-culturalism to trans-culturalism, in: Inter-culturality and Philosophic Discourse, ed. by Yolaine Escande, Vincent Shen and Chenyang Li, Newcastle: Cambridge Scholars Publishing, pp. 96-111. |
| 2010 | Les notions de taiji 太極 et de cheng 誠 dans la pensée de Zhou Dunyi 周敦頤 (1017-1073): Parallélisme, identification et dissymétrie, in: Etudes Chinoises XXIX, pp.289-300. |
| 2010 | Entre rejet et influence: 'Cultures' confucéennes et 'culture' bouddhiste dans la Chine des Song (960-1279), in: Contact des Cultures: perspectives pluridisciplinaires et transversales, pp. 27-36. |
---